Cracking of Rock Ledge with Toe
Non-explosive demolition agents remove the danger, difficulty and mess often associated with cracking rock ledges that feature toes. Expansive rock demolition< has proven itself to be a simpler, efficient and predictable alternative to blasting or hammering rock ledges. For cracking complex ledges, follow our drilling patterns, apply non-explosive demolition agents like Bustar, and experience efficient and predictable results.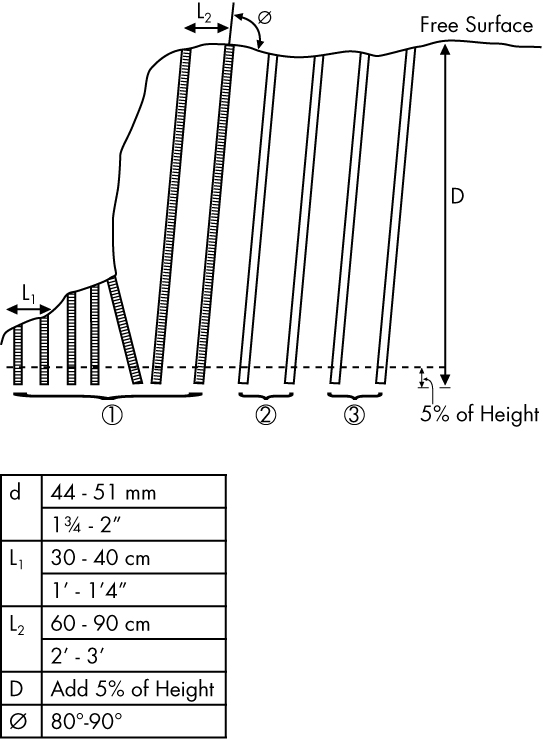 The front holes (up to the sixth row) may be simultaneously filled in. It is more effective for the removal to fill in 1 holes and then each two rows (2,3) after a delay of 6-20 hours.